For Lagos car enthusiasts, maintaining the pristine appearance of your cherished ride doesn't have to be costly.
Discover our selection of budget-friendly DIY car detailing kits that will transform your car into a gleaming masterpiece. 
These carefully curated kits offer professional-grade results without the hefty price tag. Get ready to showcase your car's brilliance with these affordable and effective DIY car detailing solutions.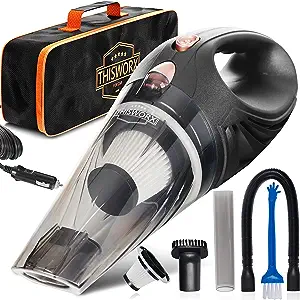 7 DIY Car Detailing Kits for Lagos Car Big Boys and Ladies
1.  Exterior Care Kit: Your Car's Instant Facelift
Give your car a fresh start with our comprehensive DIY exterior care kit. Included in this kit are a high-quality car wash soap, microfiber towels, and premium wax to protect and enhance your car's paint. Reveal the true beauty of your vehicle's exterior with ease.
2.  Interior Refresh Kit: Rejuvenate Your Cabin
Transform your car's interior with our DIY interior refresh kit. It contains an effective fabric and upholstery cleaner, a versatile dashboard polish, and a refreshing air freshener. Enjoy a clean and pleasant cabin that complements your driving experience.
3.  Glass & Mirror Cleaning Kit: Crystal Clear Vision
Ensure optimal visibility with our glass and mirror cleaning kit. This kit features streak-free glass cleaner and lint-free microfiber cloths, ensuring your windows and mirrors are spotless and crystal clear.
4.  Wheel & Tire Shine Kit: Revive Your Wheels
Make your wheels and tires stand out with our wheel and tire shine kit. It includes a powerful wheel cleaner and tire dressing to give your car a showroom-ready finish. Let your wheels shine and impress on every drive.
5.  DIY Headlight Restoration Kit: Safety Meets Style
Enhance nighttime visibility with our DIY headlight restoration kit. This kit effectively removes haze and oxidation from your headlights, restoring their clarity and ensuring safer night driving.
6.  Trim & Plastic Restoration Kit: Breathe New Life into Faded Surfaces
Revive faded trim and plastic surfaces with our restoration kit. It includes a trim restorer and applicator to rejuvenate your car's appearance, adding a touch of elegance to your ride.
7.  DIY Leather Care Kit: Luxurious Leather Treatment
Pamper your car's leather seats with our DIY leather care kit. It features a gentle leather cleaner and conditioner, preserving the natural softness and shine of your seats, giving them a touch of luxury.
Conclusion
Lagos car enthusiasts, elevate your car detailing game with our cost-effective DIY car detailing kits.
You no longer need to compromise on quality to keep your vehicle looking its best. These DIY solutions deliver professional results without breaking the bank.
Let your car shine brightly and turn heads wherever you go. Embrace the power of DIY car detailing, and reveal the hidden brilliance of your ride!
Shop Now and Unleash Your Car's Shine with Our DIY Car Detailing Kits!
Frequently Asked Questions (FAQs)
Are these detailing kits suitable for all car types? 
Yes, our DIY car detailing kits are designed to be versatile and can be used on most
car makes and models.
Do I need any additional tools for using the DIY kits? 
Our DIY car detailing kits come with all the necessary tools and instructions needed for easy application.
Can I use the DIY kits on a newly purchased car?  
Absolutely! Our DIY kits are perfect for both new and older cars, ensuring they look their best at all times.
How often should I detail my car using the DIY kits?  
For best results, we recommend detailing your car every 3 to 4 months, depending on your driving conditions.
Are the cleaning products in the kits environmentally friendly?  
Yes, our cleaning products are eco-friendly and safe for both your car and the environment.
Can the DIY headlight restoration kit be used on all types of headlights? 
Yes, our headlight restoration kit is compatible with most types of headlights, including plastic and glass lenses.
Do you offer any tutorials or guides for using the DIY kits effectively? 
Yes, we provide detailed usage instructions and helpful tips with each DIY car detailing kit to ensure you get the best results.